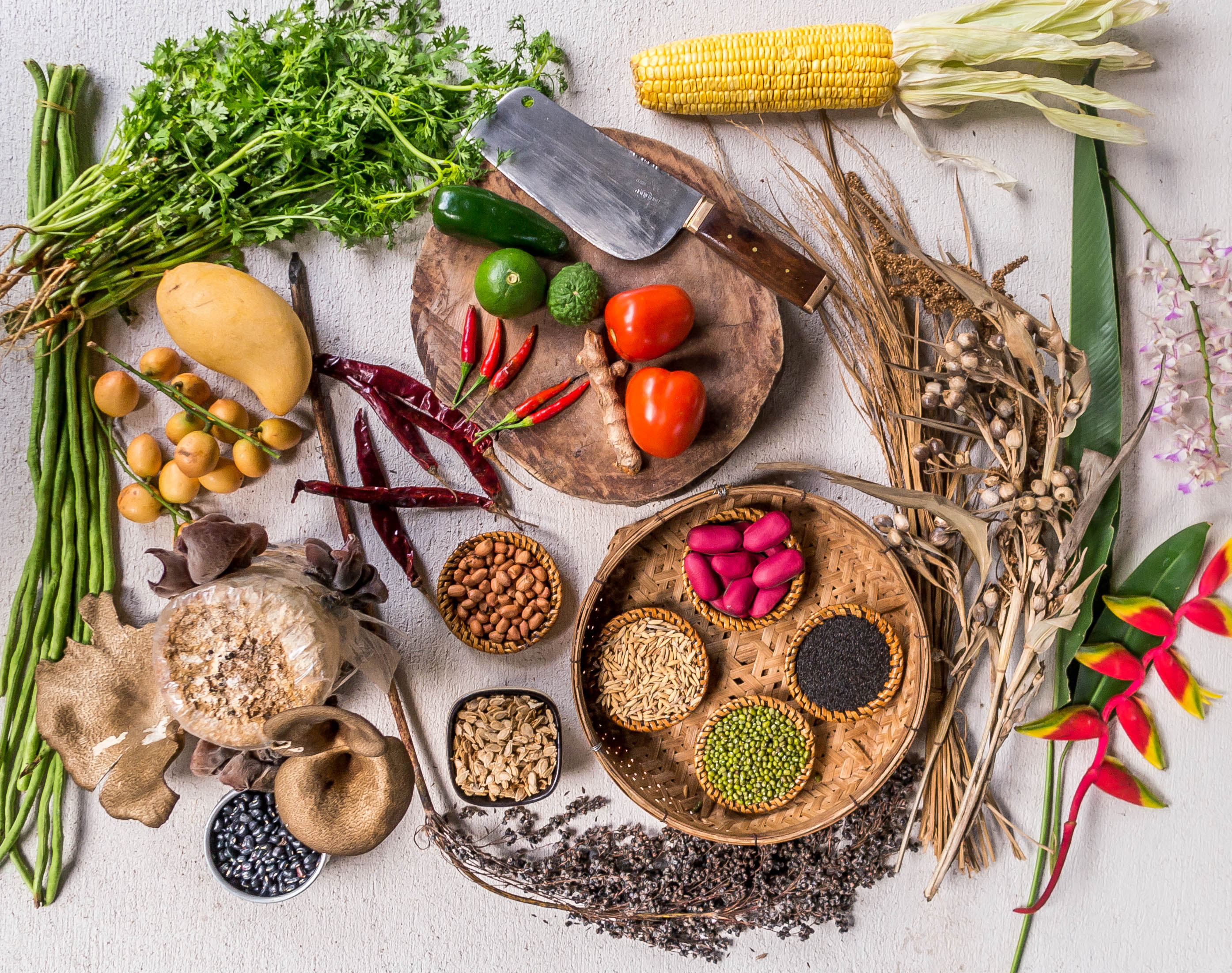 Join us for an amazing 3 days course of immersion training in Permaculture and Basics of Biodynamic Agriculture. Our homestay, Earth Home is first and foremost a guesthouse designed with sustainability and environmental awareness at its heart. It is an educational learning center that offers workshops with a specific focus of working in harmony with nature and empowering people and communities. Earth Home Thailand offers nine hand built Adobe brick houses to stay, bountiful vegetarian meals and an opportunity to engage in the ongoing development of their property.
Permaculture is a solutions based approach to home and community development, rooted in the belief that the solution to many pressing issues facing humanity lay in good ecological design.
This 30 hour, 3 day certification course will provide participants with an in depth immersion in permaculture design. The course work will include curriculum topics presented using a variety of methodologies, including lectures, discussions, hands on activities, and group design projects.
Core Curriculum Topics
Introduction to Permaculture
Ethics and Principles
Interaction of soil plant and microorganism
Role of indigenous microorganisms (IMOs) for agriculture
Assessment of soil health
Soil sampling
Testing of soil texture
Collecting of IMOs from natural source
Techniques of making soil fertile

Soil amendment
Use of organic fertilizers

Techniques for compost making

Carbon and Nitrogen ratio
Condition for IMOs during compost fermentation
Liquid biofertilizer production from food waste
Making compost
Making liquid biofertilizer
Making natural hormone for plant

Plant nutrients balance
Constructing of agroecology
Field trip/site seeing of agroecology and
survey of biodiversity in the garden/farm
Lead instructor: Assistant Professor Supot Boonraeng, a lecturer at the faculty of agriculture at ChiangMai Rajabhat University and owner of Bio-agriculture Farm. He has experiences in permaculture/organic farming and for more than 10 years he has conducted research on plant growth promoting rhizobacteria (PGPR).
Language used: English
Living Situation: We provide all the bedding you need for a comfortable stay with us. This is an amazing opportunity to feel how beautiful it is to sleep in an earth built home, listening to the sounds of nature as you drift off to sleep.
We provide our guests with as much organic food as possible, a comfortable environment and friendly company. We teach our guests about what we do to live in harmony with nature, from building adobe houses to drinking rainwater. We also really appreciate guests with experience in natural living sharing their skills and knowledge with us!
We try to live by a "Slow Life" model and reduce our environmental footprint as much as possible by growing our own food, recycling, and making organic body care products.
Course Fee: 155 US. (5,000THB/person) This fee includes pick-up and drop-off in ChiangMai on the first and last day of the course, all food during the course, accommodation and instruction. All proceeds go towards supporting Learning Permaculture to grow and continue with our seed center and outreach work.
Community Living Aspect: Each course will have approximately 10-12 participants. Participants will also be asked to engage in helping with light community work on the farm. This may be help in watering the gardens, feed animals and cooking etc. We do this to help participants to immerse themselves with the Earth Home community as well as to help to experience more of our philosophy on self-reliant living. We ask all participants to refrain from any illegal drug use at Earth Home or excessive drinking.
Registration by follow the application form online ; https://goo.gl/forms/pDAvDeTyDo2mFJ1R2